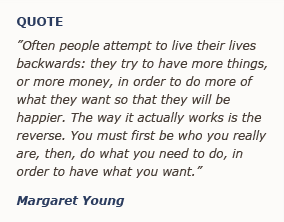 Professional Development Workshops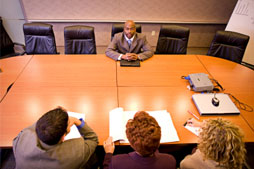 I've worked with senior level executives, middle managers, sales people and graduate and MBA students so have a wide range of experience to offer clients wherever they are in their career.
I run workshops on Careers related topics that include:
CV and Cover Letters
Does your CV make the right statement? Does it meet the requirements of what UK HR professionals look for in a candidate? Does your cover letter add additional information and help the employer see how you match? In this workshop we cover CV basics and how to promote yourself in the UK job market so you are shortlisted for an interview.
Creating Opportunities and Setting Goals
If you are still exploring your career options, we'll first start with your dreams and ideas and then at different opportunities and how they might match what you have to offer. Once we have some paths to explore further we can research where to find jobs and opportunities and do some action planning that will help you put some timeframes around your goals.
The Art of Networking
What is networking? How do you tap into the "hidden job market"
Who do you network with?
We'll review networking do's, don'ts and keys to success. We'll explore how to ask questions, begin conversations, and know what to say about yourself. We'll also look at how best to follow up with people you've met. Most imorpantly you'll have an opportunity to get up on your feet and practise.
Effective Interviewing Skills
Has it been a while since you have been on an interview? Is this your first time interviewing in the UK? We'll cover the different types of interviews, how to prepare for them and techniques to make your answers concise and memorable. An interview is a two way conversation not an interrogation and we'll look at ways to make you more yourself in a somewhat stressful situation.
Presentation Skills – Basics and Advanced Basics and Advanced
Polishing up your presentations gives you the confidence you need to present your company, product and services in an effective, dynamic, and successful way. We revisit the basics:
Vocal Quality
Body Language
Handling nerves
Structure
Visual Impact
Using story telling techniques
Confucius said, "What I hear, I forget, What I see, I remember, but what I do, I understand."  Building on the first presentation course, Advanced presenting takes the presenter to greater levels of personal achievement. Topics we cover include: 
Motivating an Audience
Handling questions
Maintaining Control
Handling Difficulties
Performance Coaching
Using Storytelling in your job search
Did you know that being able to tell your story is probably the most important part of the job hunt? You need to be able to share your "elevator pitch" when you meet people and it's important to have some good stories to tell on your CV, in your cover letter and during an interview. Getting a job interview in the current economy can be challenging so it is important to make the best possible impression as the interviewer pokes and probes to get an idea of who you are and whether you will fit in. Stories give a good insight into your capabilities and experience. In this workshop we'll explore ways to find your stories and how to polish your ability to tell these stories in interviews this.