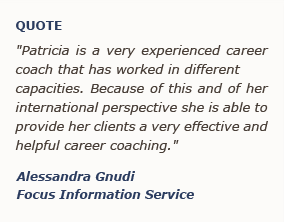 Patricia Keener is a career coach and training consultant. For the past seventeen  years, she has worked with international businesses using training, workshop and coaching techniques to help her clients develop their career and improve their business effectiveness, integrate successfully into other cultures, and develop their interpersonal skills. Patricia has developed training strategies and programmes for international clients across multiple sectors including healthcare, pharmaceuticals, financial services, legal services, FMCG, and management consultancy.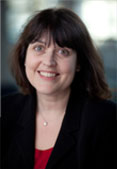 During her career Patricia established a career development programme to support diplomatic partners at the US Embassy in London; served as Executive Director of Career Development at Focus Information Services; has coached executives through her own practice and Personal Career Management, and was the interim manager for Imperial College London Business School's Career and Professional Development Service. 
She has worked as an associate to BPP Bank Training, Coghill & Beery International, Farnham Castle, Shepell-FGI, Global Lifestyles, Kwintessential, Professional European Presentations, Professional Language Training, Prudential, Pryor Resources, and Shell Outpost. As an American expatriate living in London, she has experienced the challenge of adjusting to a new culture and finding a job first-hand.  Her experience as a professional actor has also given her a creative and unique insight into presentation skills and timing. 
Her qualifications and professional associations include:
Certificate in Training & Development and Associate of the CIPD Chartered Institute of Personnel & Development, UK
Professional Career Coach graduate and licensed to use a variety of coaching materials through completing an intensive three month course with Personnel Career Management, London, UK
Coach Training Program graduate, Coach University
Certified Practitioner of NLP, Point Taken Ltd., London, UK
Certified to use Career Storm Navigator (career development assessment) and Argonaut
(cross cultural assessment)
Member of SIETAR UK Society for Intercultural Education, Training and Research
Member of CDI, Career Development Institute
Bachelor of Fine Arts, Ithaca College, Ithaca, New York, USA