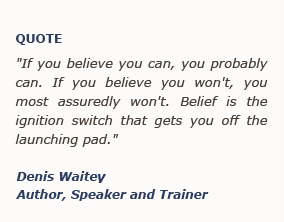 Focus Information Service
"Patricia is a very experienced career coach that has worked in different capacities. Because of this and of her international perspective she is able to provide her clients a very effective and helpful career coaching. Whether people are looking for cultural coaching or CV assistance, Patricia is able to tailor her sessions to be most beneficial to the clients. She is very committed, professional and friendly and is a great networker!"
Alessandra Gnudi
Deputy Executive director
Imperial College London Business School
"Patricia took the role of Interim Manager of Career and Professional Development for Imperial College Business School for seven months. She was an excellent leader of this high profile team of professionals providing career and development services to over 700 demanding premium fee paying students on a range of Masters programmes including the prestigious MBA. During her tenure she successfully championed, motivated and developed the team. Her enthusiasm for and capability in business coaching was especially apparent and valued and she successfully enhanced the team's coaching capability and reputation. She also brought in a range of additions and enhancements to the suite of development programmes made available to students and alumni covering a variety of skills areas including career search, presentation and communication. Patricia continues to work with us on a consultancy basis. Her combination of in depth expertise in professional development with a lively, can do, positive approach makes a her a well liked and much respected associate."
Jon Tucker
Director of Operations
"I attended your storytelling workshop on the 11th of November at FOCUS. I just wanted to let you know that I found the workshop and all your tips extremely useful. Since then, I have had a couple of job interviews and one of them has resulted in a job offer. I am starting tomorrow! I am convinced your workshop helped me achieve that and therefore, I would like to thank you for your inspiration. I look forward to attending future events."

Emma Lara
Workshop participant
"When arriving in a new country, expats face many challenges. For some of us, one of the most important goals is to find the way to continue our careers in the new destination.
Creating an appealing CV, succeeding in an interview or applying for the right job without any knowledge of the job market, could be a very hard task.
Pat's workshops are great for helping professionals willing to succeed in finding their way into this new work environment. They have a dynamic and creative approach that facilitate and speed up the job seeking process.
Pat is a passionate professional with sound knowledge about career matters and the UK job market. I would certainly recommend her as a career coach and I will be relying on her advice throughout my career."
Paula Vaquero
Career Workshop participant
HS1 Ltd

"Pat was recommended to us by one of our team when we were looking to sharpen up the management presentation that supported the sale process for our business. She came in to work with a senior management team who all had over 20 years experience in the industry and who saw themselves as experts in making presentations and pitches. To our collective surprise we all learnt some new skills. More importantly, the potential investors who by their own admission see many such pitches each year, complimented us on the sharpness of the pitch and the self evident team dynamics. The real proof of the pudding was in the fact that the final price paid for the business of £2.1bn far exceeded initial estimates."
Paul Chapman
Managing Director