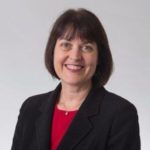 Hello.  I'm Patricia Keener.  The common theme throughout my professional career has been connecting people through communication.  That includes helping people to give dynamic presentations that inspire action, understand their own and other cultures to work more effectively across multicultural teams and find the right stories to demonstrate their passion and value in a career context. 
As a career coach, I've worked with a range of clients from senior executives to middle managers to diplomats to post graduate students. I help my clients focus on increasing their self-awareness, identify career paths that are in line with their personal values and encourage them to act to create the careers they want. 
I provide both 1-1 support, as well as facilitate small groups on professional career development topics including Exploring Career Options, CV and Cover Letter writing, Informational interviewing, Interviewing, Career Decision making and Negotiating salary. 
As a training consultant, I've designed and delivered bespoke communication workshops including Creating Powerful Presentations, Using Storytelling in your Career narrative and  Cross cultural communication. I have also spoken at, chaired and facilitated sessions at global conferences and  meetings in Europe, the US and UK.
My experience is varied having worked with clients  from a wide spectrum of industries including healthcare, pharmaceuticals, financial services, public relations, legal services, public sector, consumer goods, and management consultancy.
I'm always curious to learn new things. I have a Postgraduate Certificate in Experiential Learning and Soft Skills and a Bachelor of Fine Arts degree, have both a coaching and a career coaching qualification, am an Associate of the CIPD (Chartered Institute of Personnel & Development) receiving a Certificate in Training & Development, am a certified practitioner of NLP as well as certified to use several psychometric tools (BPS Test User: Ability/Personality (Level A & B), NEO-PI-3, Cubix PAPI.)